Customize Plastic/Silver  label for e liquid bottle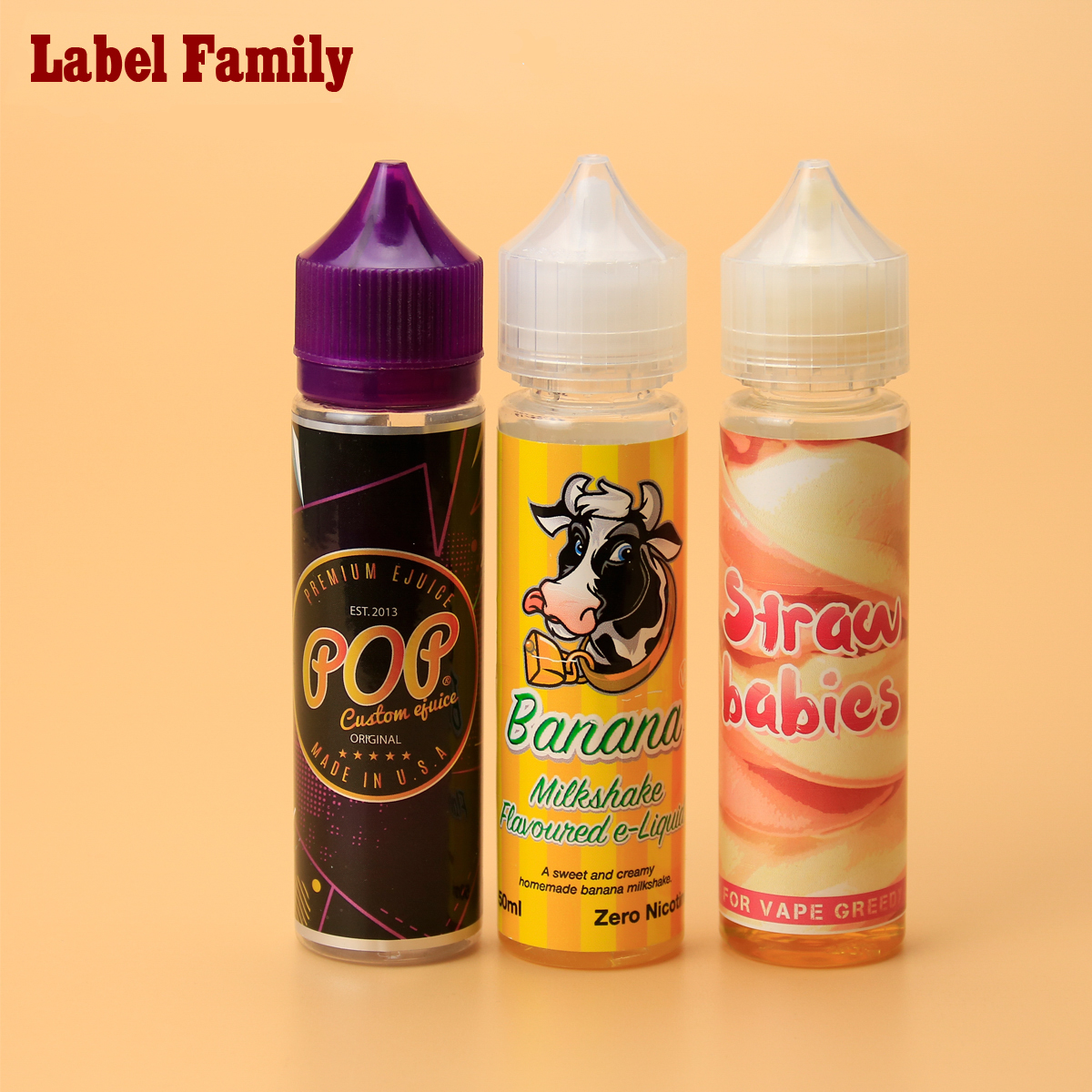 1-1-Material&Printing
PP-Plastic material. It is strong, and have good color effect. 
Silver-Shinny material. Your printing will look shinny and high-end
Printing-CMYK Full Color Printing
The color of final label will be exact as your artwork.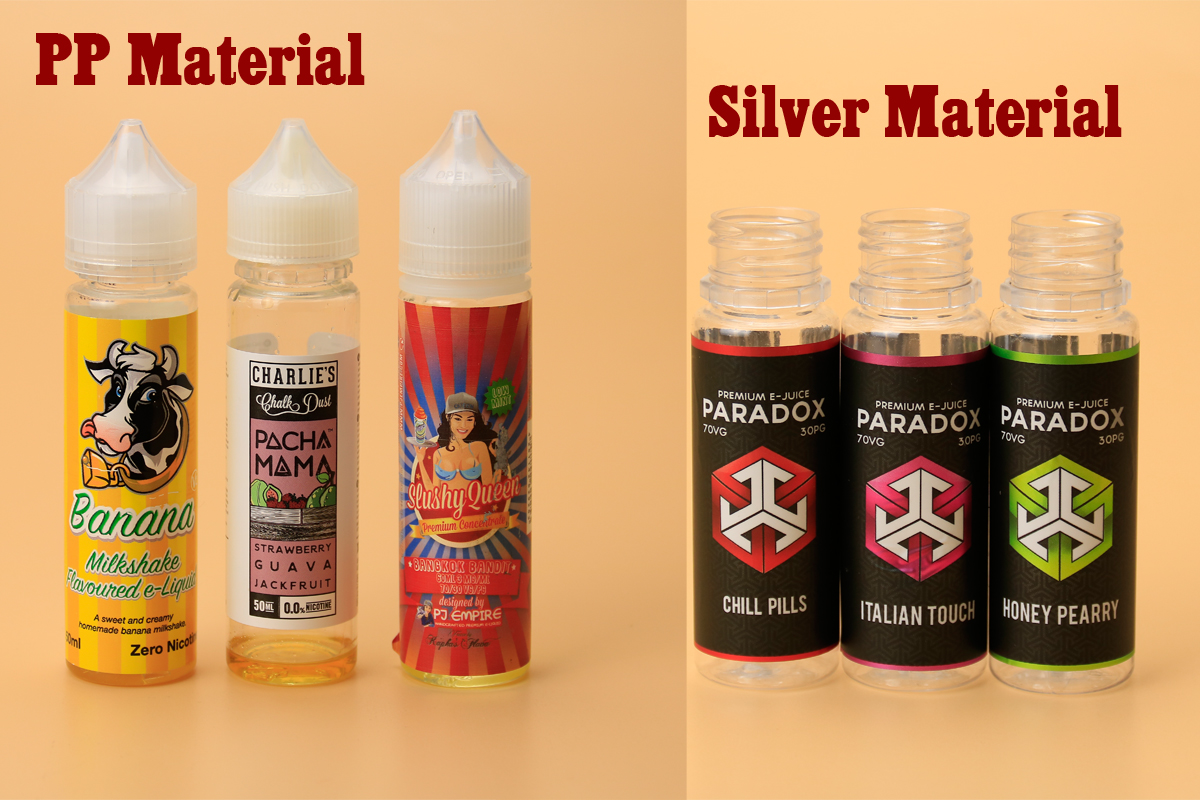 1-2-Film on label
We'll attache a film on label surface. The label will be water/oil proof. Even you drop water or oil on the label, it won't be damaged. And the film can also protect the printing. The printing won't drop off for over 5 years. 
We have two types of film-glossy film and matt film. It can be decided based on your artwork. 
2-Label Size&Shape
Label size can be customized based on your requirement. 
Here are the sizes for most hot-sale labels:
10ml bottle: 60*30mm
60ml bottle: 90*80mm
Shape: 
Most hot sale label shape is rectangle shape. 
It is no problem if you want some special shape.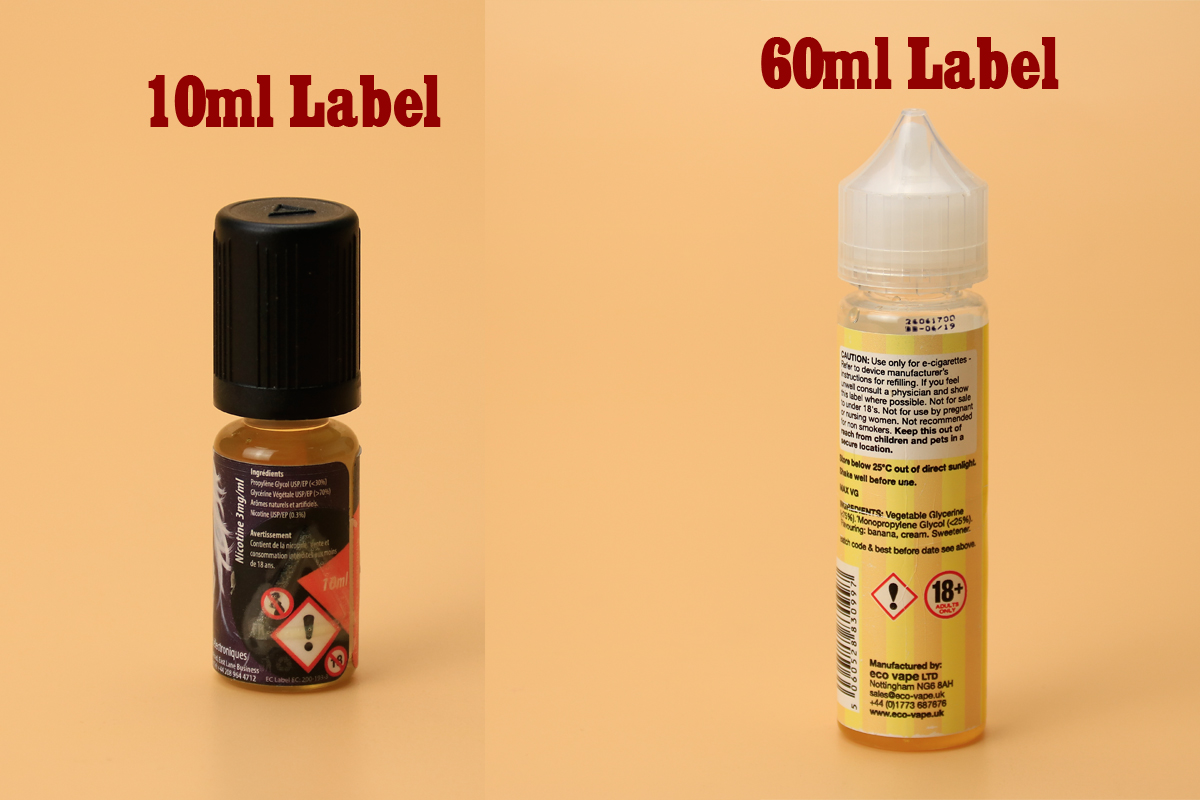 3-Special TPD/Peel off label
For TPD regulation, there are so many information needed to be printed on label, the normal 10ml label is too small. TPD/Peel off Label can solve this issue properly. There are 3 sizes can be printed. 
4-Piece label & Roll Label & Labeling
If you labeling by hand, we can do piece by piece label. It is cheaper. 
if you labeling by machines, we can do roll by roll labels. The dimension of each roll can be customized for your machines.
If you don't have machines, and also don't want to labeling by yourself, we can do labeling for you. 
Certificate for our product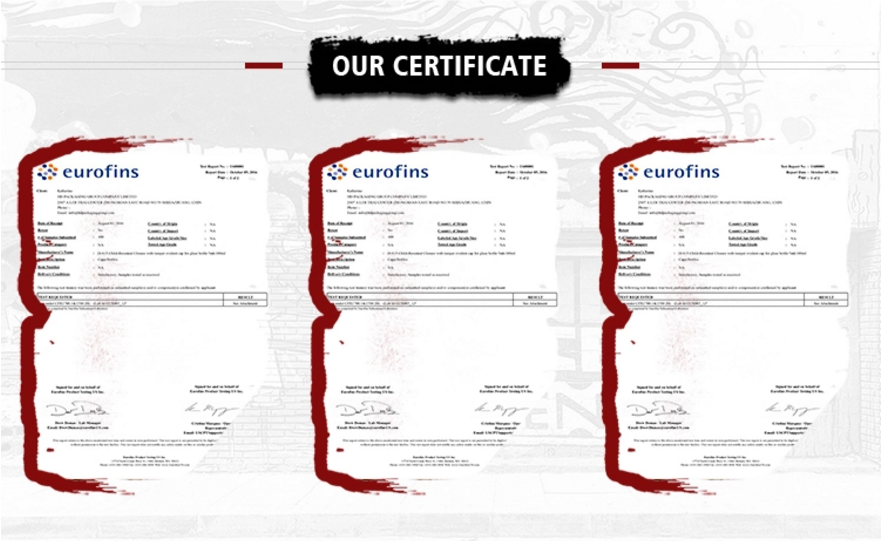 Packing Products & Service
1: Silk-screen printing on the products: (Check here for more info)
We can print the scale or your logo/company product info on the bottles directly. High-end and cost-effective
2: Labels: (check here for more info)
We can provide the plastic, clear, silver&gold labels. And we can do the labelling for you to save the times and labor cost
3: Paper boxes: (check here for more info)
4: Paper tube:(check here for more info)
This product is more hot sale for the glass bottles. High-end and will protect the bottles well
5: Silicone ring (check here for more info)
6: Drip tips: disposable nozzle(check here for more info)
7: Assembled cap/dropper/rubber: This service will save your filling time and labor cost.
8: Display boxes: