three-compartment PLA lunch boxes, designed to provide a convenient and organized solution for meal packaging. With three separate compartments, these containers allow you to package different dishes, sides, and snacks in a compact and efficient manner, ensuring a delightful dining experience for your customers.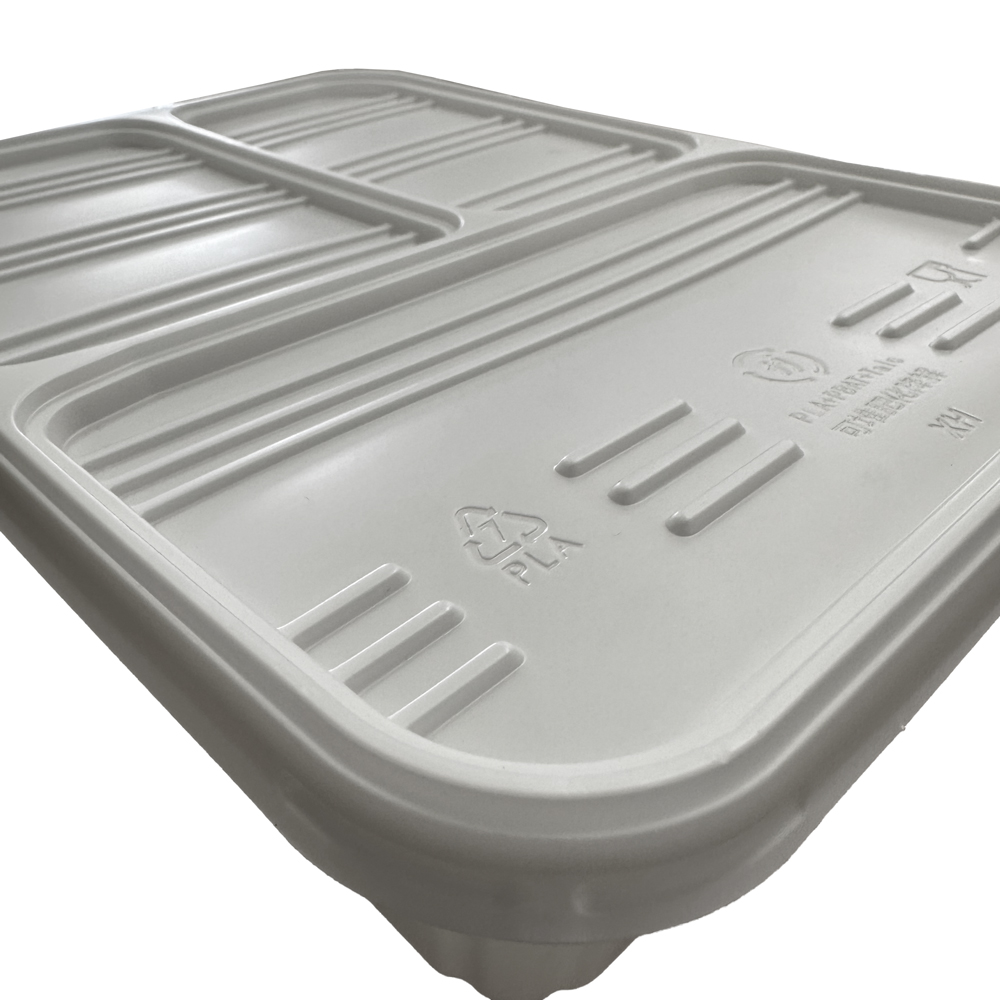 Embrace sustainability with ANKE's three-compartment PLA lunch boxes. Crafted from PLA, a plant-based and compostable material, these containers are an eco-friendly choice for your packaging needs. By opting for these sustainable alternatives, you showcase your commitment to reducing plastic waste and promoting a greener future.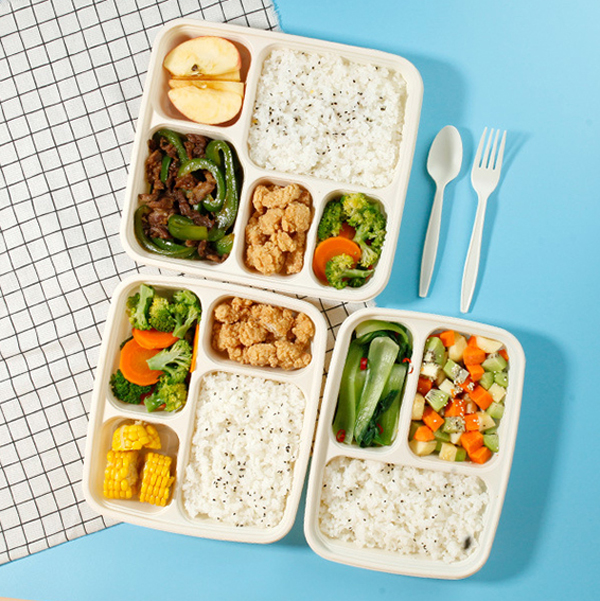 We understand the importance of brand recognition. Our three-compartment PLA lunch boxes can be personalized with your brand logo, colors, and design elements, allowing you to create packaging that aligns with your brand identity. Elevate your brand presence and make a lasting impression on your customers.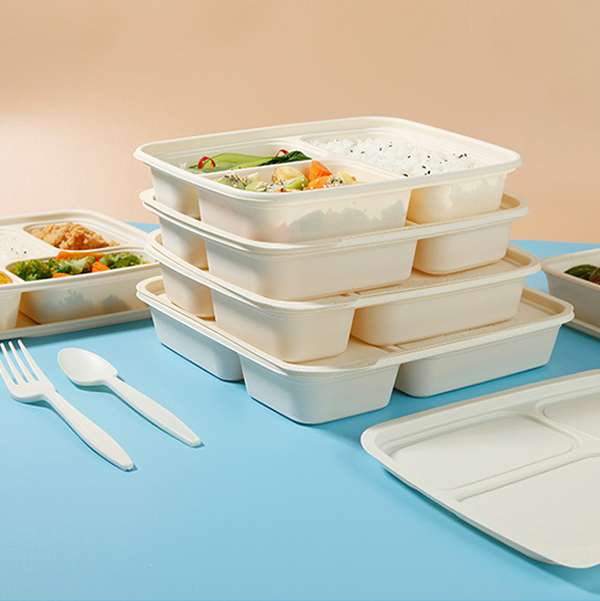 Our PLA lunch boxes are built to withstand various food items and ensure leak-proof transportation. The sturdy construction and reliable seals provide a secure packaging solution, keeping your meals fresh and intact during delivery. Rest assured that your customers will enjoy their meals hassle-free.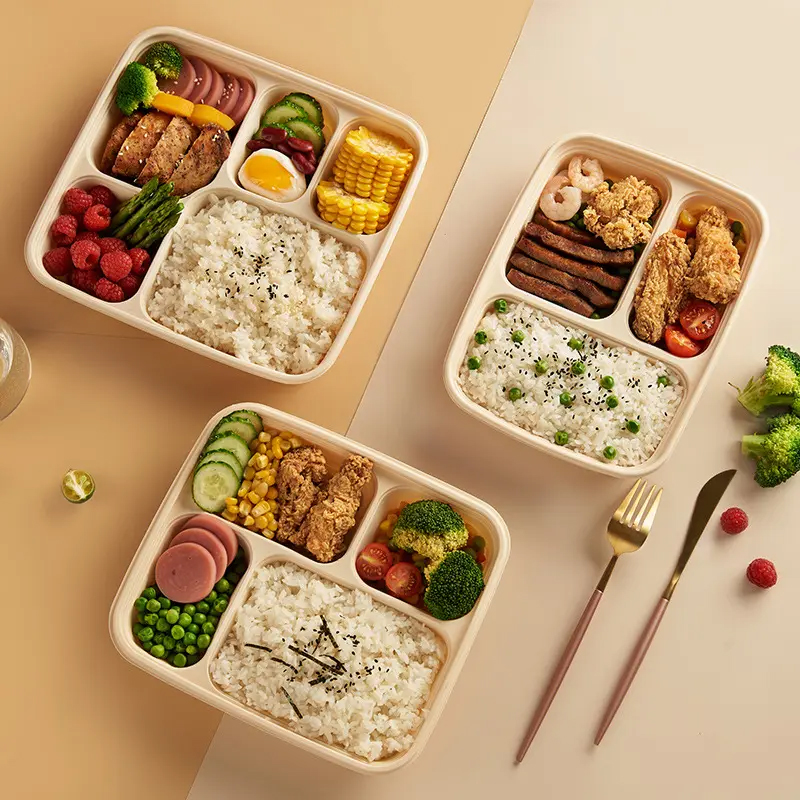 ANKE's three-compartment PLA lunch boxes combine convenience and sustainability. These containers are microwave-safe for easy reheating, making them ideal for on-the-go meals. After use, they can be disposed of responsibly, reducing the environmental impact associated with single-use packaging.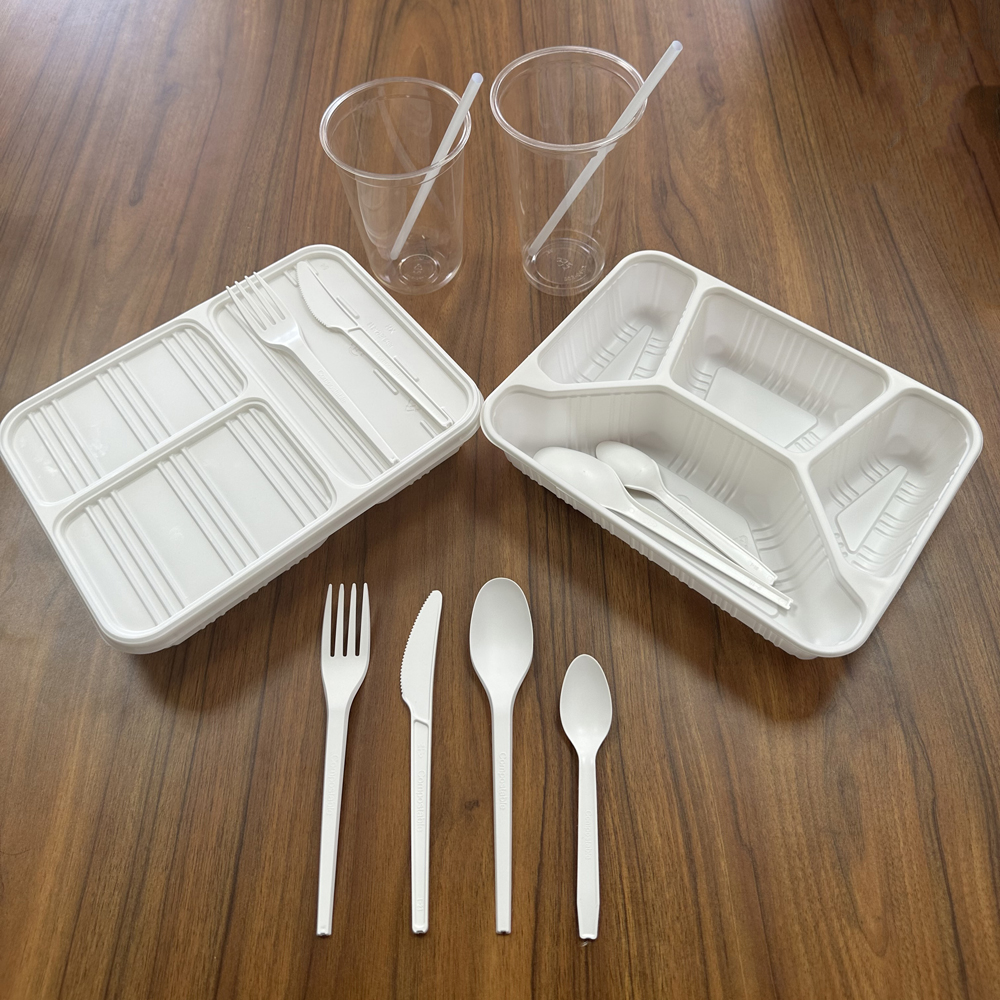 Let's Connect For Your Custom Packaging Solutions
---
---